1889


Detailid

Esmane info

Ettevõte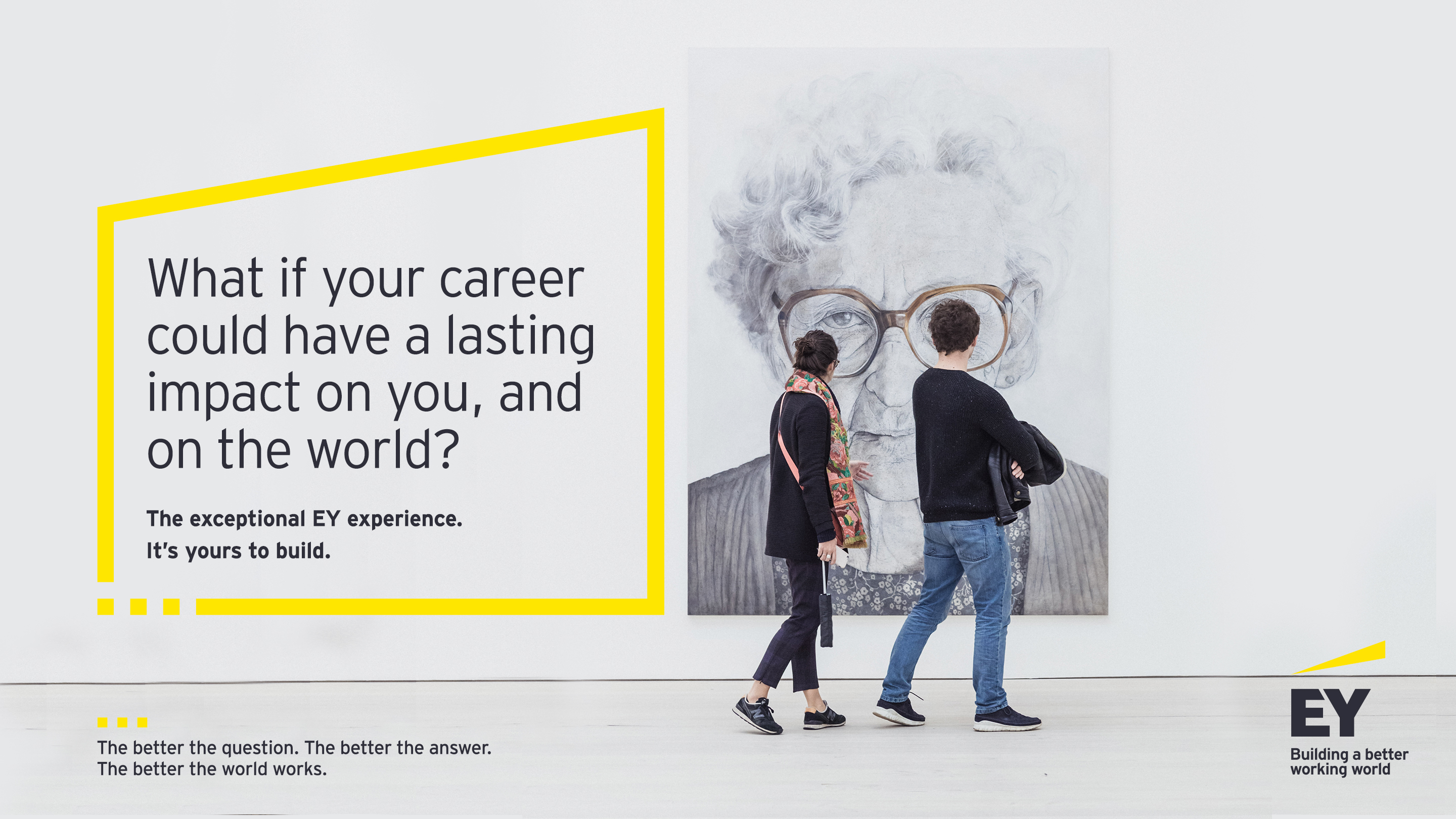 What EY offers
As one of our valued employees in EY, you get to work with inspiring, meaningful, and challenging projects. Our focus is education and coaching alongside practical experience to ensure your personal development. At EY we value our employees and you will be able to control your own development with an individual progression plan. You will quickly grow into a responsible role with challenging and stimulating assignments. In addition to these, you will be part of an interdisciplinary environment that encourages high quality and knowledge exchange. Furthermore, we offer excellent working conditions, in a stimulating, inclusive and enjoyable environment. In addition, we offer:

► Support, coaching and feedback from some of the most engaging colleagues around
► Opportunities to develop new skills and progress your career
► The freedom and flexibility to handle your role in a way that's right for you
Description of Role
As the member of the team, you are required to assist in coordinating immigration projects in Estonia as well as the day-to-day advice in Estonian immigration matters to the clients.

Your Key Responsibilities:

► Assist with the day-to-day communications relating to immigration services on multinational clients
► Preparation of the immigration applications, completing all work in a regimented and seamless manner within the allocated budget and timelines provided
► Attendance at the Police and Border Guard Board to accompany applicants for their visa/work permit submissions as required
► Supporting with the immigration admin and house keeping in terms of milestone updates, billing updates, reporting updates via the designated EY technology platform/s
► You will be responsible for liaising with both overseas EY teams, vendors and client contacts for various sized multinational clients regarding the status of immigration matters and also coordination of any third party services as may be applicable
► Provide immigration advice to clients in terms of written advice on immigration procedures and timelines as is required
► Achieve client satisfaction by ensuring high quality service and technical excellence
► Support the greater team by maintaining effective working relations with client, colleagues and officials of relevant authorities and service providers
► Assist with immigration assignments internally as may be required

Skills and Attributes for success
► Strong project management skills essential
► Excellent written and verbal communication skills essential
► Be well organised systematic worker, attention to detail is important
► Have willingness to learn
► Be able to demonstrate excellent reporting skills, both verbally and in writing
► Have strong ability to multi-task – must be able to handle multiple requests from various people
► Ability to work on multiple projects at once
► Be able to adhere to deadlines – deadline driven and focussed
► Team player
► Ability to work flexible and sometimes longer hours from time to time
► Willingness to go the extra mile

To qualify for the role, you must have
► Extensive experience in and full grasp and understanding of the Estonian immigration legislation - experience for at least 2-3 years is preferrable
► Excellent project management experience
► Proven track record of building relationships with authorities, clients and colleagues
► Proven track record of excellent client handling skills
► Very good verbal and written communication skills in Estonian and English

What we look for
We are looking for a trusted immigration business advisor based in Tallinn who appreciates a collaborative culture by nurturing team members through mentoring and coaching, knowledge sharing and adapting relevant ideas from previous projects or experiences. We are interested in an immigration specialist with a strong commitment to professional and client service excellence who comes from a consulting background and exudes strong communication, presentation and influencing skills.

If you can confidently demonstrate that you meet the criteria above, please contact us as soon as possible. Join us in building a better working world.
Please be informed that we will only contact candidates who will be selected for an interview.
Sarnased töökuulutused:
Customer Support Lead

Customer Experience Specialist

CHECK-IN'i TÖÖTAJAID