677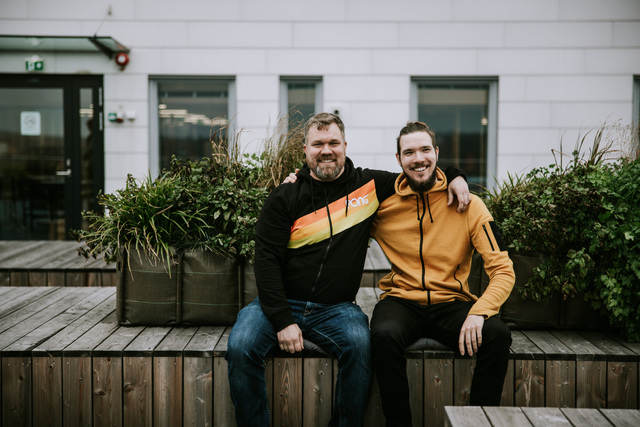 Detailid

Esmane info

Ettevõte
Do you have a strong system administrator background and you would like to become a cloud engineer? Have you worked with cloud technologies and would like to become an expert? If you want to work with modern technologies in projects that make a difference then read on, we are now looking for a cloud engineer to join our growing team.

Depending on your experience and wishes, you will work closely with our partners AWS, Azure or Google Cloud Platform. You will learn how to use cloud technologies in various customer projects.

Our cloud team is responsible for the maintenance and operations of the IT-systems and platforms for our customers. In most cases the software and systems running on the platforms are developed by us and we can therefore take full responsibility for the quality and service level. In this strategic role, you will influence how we build our cloud business and team in Estonia.

We are forerunners in using the most modern cloud infrastructure and automation tools. We see that fully automated testing, installation, integration and maintenance is the best way to guarantee quality and service for our customers. We build, monitor and operate systems that run 24/7 without the need of us working all day round.


Where your expertise is needed:
-You will help our clients to design and implement cloud solutions leveraging most often used cloud-native technologies, like AWS, Azure or Google Cloud
- A typical assignment could consist of reviewing existing solutions, implementing new pipelines, or shifting existing solutions into the cloud
The skills and traits we are looking for in our future colleague:
- At least 2 years of hands-on system administration experience – both in building and designing infrastructure components
- Database services set-up skills, especially PostgreSQL
- Good troubleshooting skills, an analytical mindset with good communication skills; you consider yourself a self-learner and team-player
- Good skills either in Linux or Microsoft server platforms
- You have previously worked with VMware infrastructure technologies
- Language skills: English is a must, Estonian and/or Finnish are a big plus

It is an advantage if you:
- Have knowledge of cloud technologies
- Skills in Terraform and Ansible
- Experience with scripting (Python, Shell, Powershell etc)
- Knowledge or experience with Kubernetes clusters and Docker containers

We will offer you in turn:
- Challenging, impactful projects to work with
- Nordic work culture of trust, responsibility, and maximum freedom
- Extensive package of benefits for both work and leisure time
- Learning and career growth opportunities
- Community of 1500+ tech expert colleagues across Europe
- Flexible working hours and a lot of freedom to organise your own work
- Sports support covering a wide range of sporting activities and events, massage, yoga and swimming pool tickets, as well as a wide variety of hobby clubs
- Private health insurance and sickness benefit from day one
- Fun social events
- You get to choose your own equipment - Windows, Linux and Apple laptops, and a phone of your choice
- Time that is allocated specifically for your professional development through trainings
- Competent and easy-going community of experts to support your professional growth
- Work environment that breathes freedom as well as responsibility and where you can fulfil your true potential
- We want to make sure you have a good work-life balance. That's what our employees see as one of Solita's greatest assets

We strongly believe that everything we have is found in people. We invest in people's competence development in multiple different ways whether it's through info sessions, mentoring or with more comprehensive training modules. We understand that as an employer we have a responsibility to support our people's wellbeing and work-life balance.

Solita serves the needs of companies' digitisation on a large scale in areas such as software development, cloud and integration services, data analytics, service design and consulting. In addition to Estonia, Solita currently operates in Sweden, Finland, Denmark, Belgium and Germany working with some of the biggest companies and public organisations: https://www.solita.fi/en/customers/

Interested?
Send us your CV and tell us a little about yourself and your background in your own words. We want to hear from you and figure out together what works best for us both.
Would you like to know what it's really like, working in Solita? Saku summarises it in 57 seconds here: https://youtu.be/pxsr0IFMUxw, and Sanna here: https://youtu.be/nyPWYCTv1xQ .

We believe the diversity of ideas and backgrounds gives us the creativity to be successful in a rapidly changing world and because of this, we are open for candidates willing to relocate. Please note that the location for this role is in Estonia. We do support a hybrid way of working but we do not offer fully remote positions.
Sarnased töökuulutused:
Ärianalüütik

FRONT-END DEVELOPER (Rocketpot.io)

DevOps Engineer