654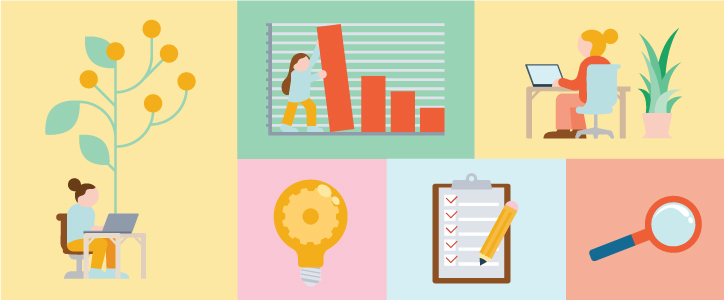 Detailid

Esmane info

Ettevõte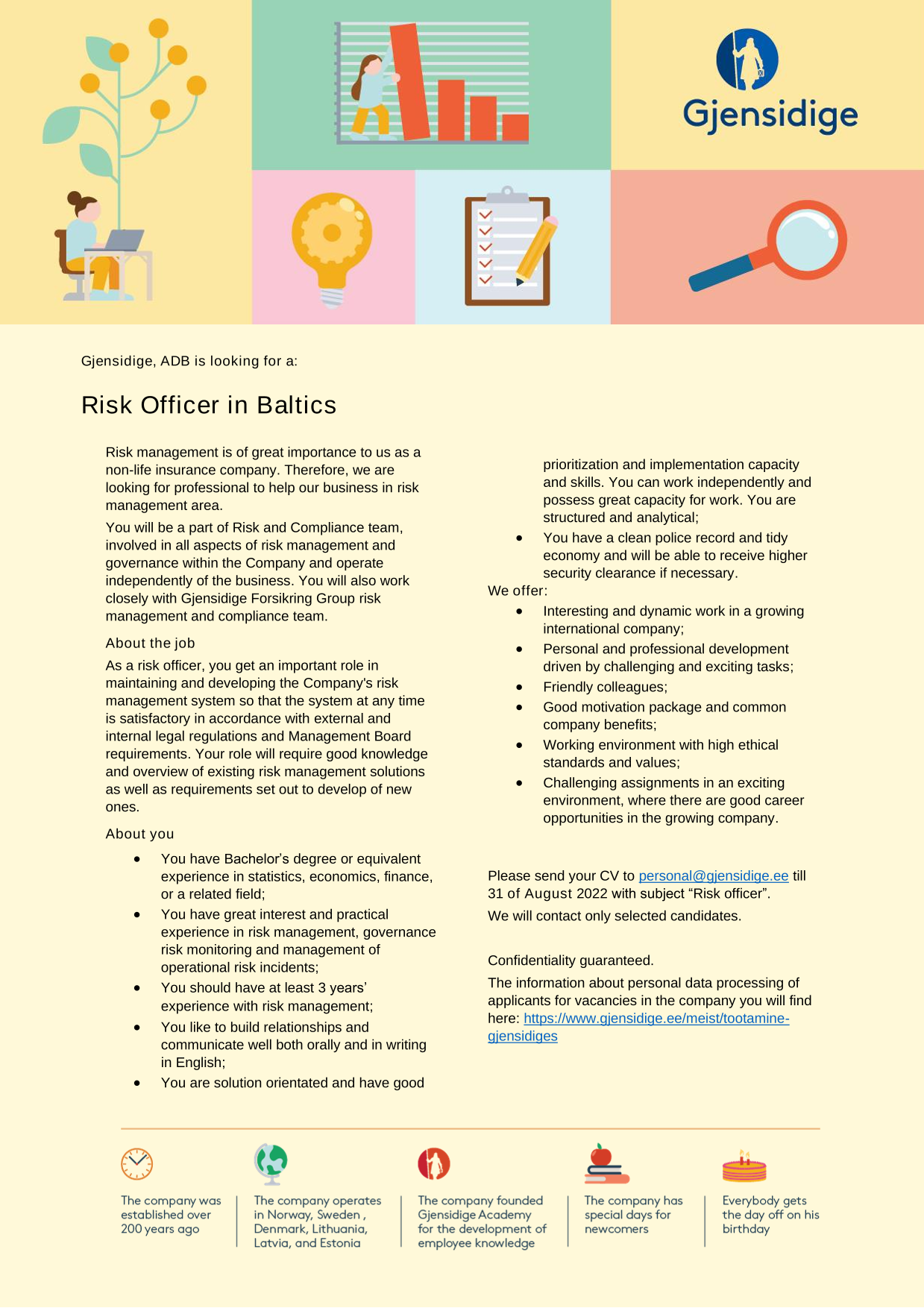 Ootused kandidaadile
• You have Bachelor's degree or equivalent experience in statistics, economics, finance, or a related field;
• You have great interest and practical experience in risk management, governance risk monitoring and management of operational risk incidents;
• You should have at least 3 years' experience with risk management;
• You like to build relationships and communicate well both orally and in writing in English;
• You are solution orientated and have good prioritization and implementation capacity and skills. You can work independently and possess great capacity for work. You are structured and analytical;
• You have a clean police record and tidy economy and will be able to receive higher security clearance if necessary.


Tööülesannete kirjeldus
Risk management is of great importance to us as a non-life insurance company. Therefore, we are looking for professional to help our business in risk management area.
You will be a part of Risk and Compliance team, involved in all aspects of risk management and governance within the Company and operate independently of the business. You will also work closely with Gjensidige Forsikring Group risk management and compliance team.
About the job
As a risk officer, you get an important role in maintaining and developing the Company's risk management system so that the system at any time is satisfactory in accordance with external and internal legal regulations and Management Board requirements. Your role will require good knowledge and overview of existing risk management solutions as well as requirements set out to develop of new ones.

Omalt poolt pakume
• Interesting and dynamic work in a growing international company;
• Personal and professional development driven by challenging and exciting tasks;
• Friendly colleagues;
• Good motivation package and common company benefits;
• Working environment with high ethical standards and values;
• Challenging assignments in an exciting environment, where there are good career opportunities in the growing company.

Please send your CV in English to personal@gjensidige.ee till 31 of August 2022 with subject "Risk officer".
We will contact only selected candidates.

Confidentiality guaranteed.
The information about personal data processing of applicants for vacancies in the company you will find here: https://www.gjensidige.ee/meist/tootamine-gjensidiges


Sarnased töökuulutused:
Kogenud õigusnõustaja

Õigusnõunik
Jurist