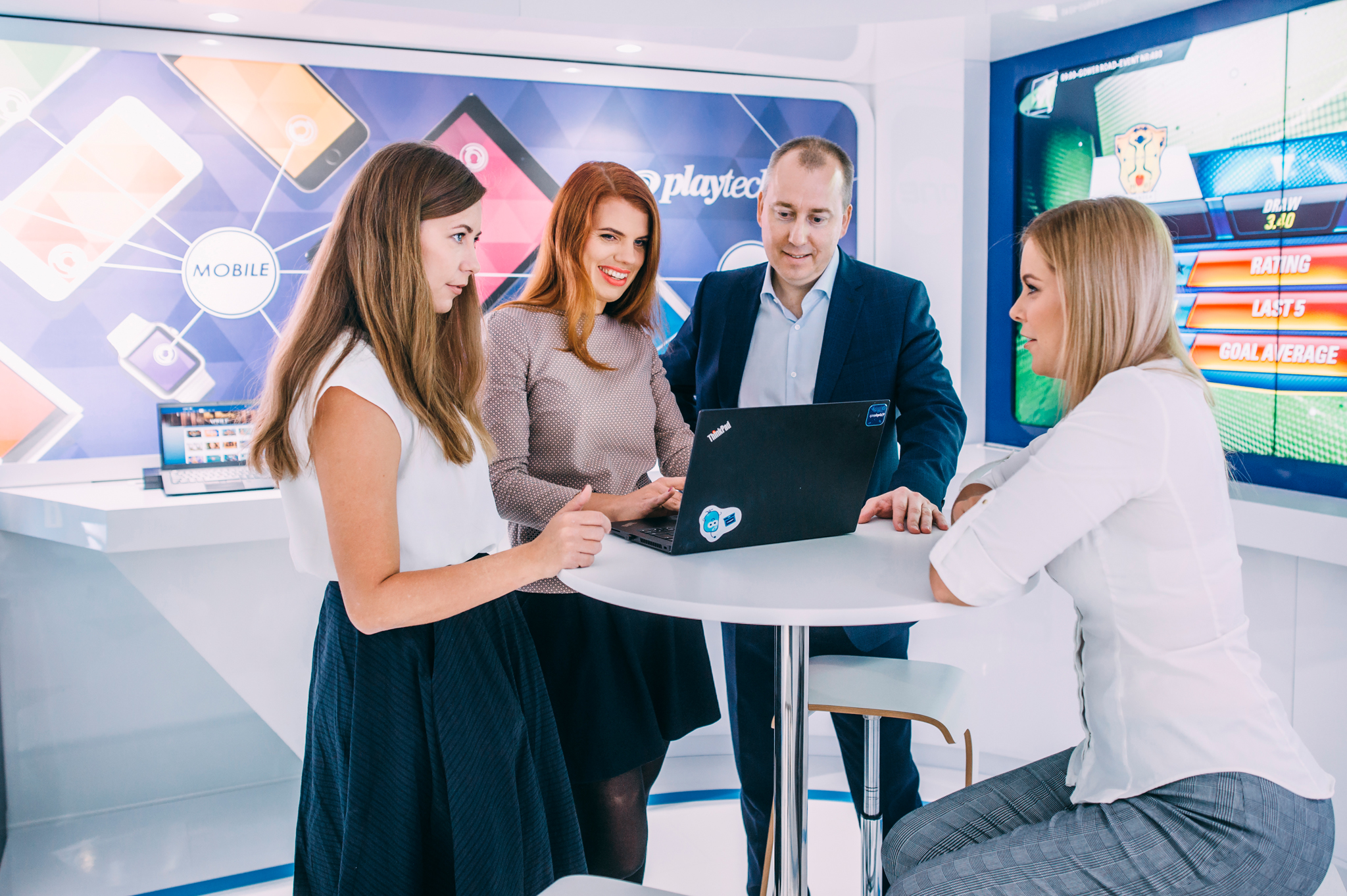 Detailid

Esmane info

Ettevõte
Playtech's HR team is looking for an experienced Recruitment Partner to join our Tallinn or Tartu office – someone to have a real impact on finding and hiring the best people to our company.

So, if recruitment is something that you consider to be your true passion, and your secret dream has been to become a top influencer in the industry, then come and take on the challenges and learning opportunities in our community!
Your influential mission. You will..
• Manage full-cycle recruitment projects, i.e. holding profiling meetings, composing job descriptions, and pre-selecting candidates
• Demonstrate your best consulting skills by working closely with hiring managers and the rest of the HR team
• Show your nerdy side by actively sourcing candidates and using the newest technologies
• Coordinate and conduct interviews, candidate tests, reference checks, and other steps in the recruitment process
• Let out your inner sales guru – by offering the best candidate experience in the field
• Make an impact by developing and implementing talent acquisition strategies and employment branding initiatives
Your unlimited powers. You are..
Open-minded. You get excited about change and new approaches. Learning is a part of your lifestyle and you thrive on trying out new things. Also, you are willing to confront mistakes and learn from them.
Success-oriented. You just love crossing things off your to-do list and closing a deal is your biggest passion. Nothing stops you from achieving your goals, yet you know how to set your focus in a stressful period and prefer to work smarter not harder.

A people person. It's not that you have to be the star of the party – rather you notice the details and people around you, sense the needs and expectations of the managers and catch the vibe of the teams. Using your intuition and great communication skills, you don't find it a problem to establish fast and genuine contact with people with different characters.

Resourceful. You're quick, clever, and solution-oriented. You can take information and run with it – you don't rely on a lot of direction or micro-management. Also, you know that great teamwork leads to high-performing results.

A data fanatic. Although you enjoy working with people, you know that any action without a reliable data analysis is a wild shot. You don't mind quiet moments behind the computer, analysing recruitment metrics, building up the candidate pool and testing new booleans.


ONE-OF-A-KIND OPPORTUNITY
• A role that provides you with lots of opportunities for self-improvement and growth, to become the best performing recruiter in the field
• A unique environment in a global company and the possibility to practice high-level recruitment challenges
• A supportive and professional team and an international recruitment community with shared know-hows and high-value relations
• An office with a modern vibe, a great variety of benefits, and of course many team and company events that make you feel part of an awesome community

PLAYTECH'S HR TEAM
Our team is focused on building and shaping the employer of the choice in Estonia. Our days are full of creativity, professionalism, positivity, dedication to give our best to every employee in the company. Team spirit and can-do attitude help us with even the most challenging project or task. We can promise that you will never get bored with us!

Check out our company vibe and press "I´m interested" if you see yourself becoming one of us!
NB! The application period is open until October 18th.
Sarnased töökuulutused:
IT Recruiter at SEB Bank in Tallinn
HUMAN RESOURCES MANAGER

HR spetsialist