1185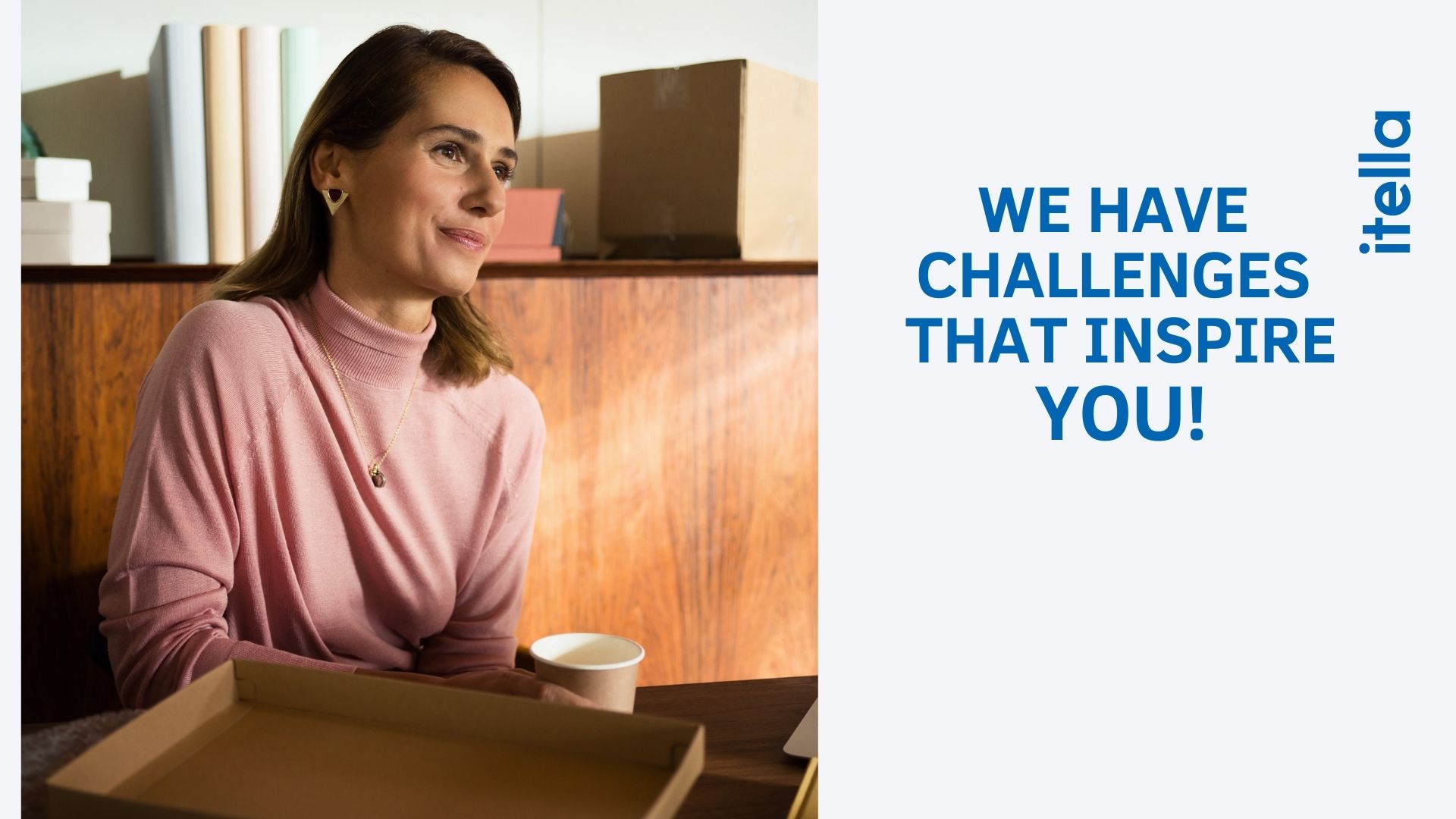 Detailid

Esmane info

Ettevõte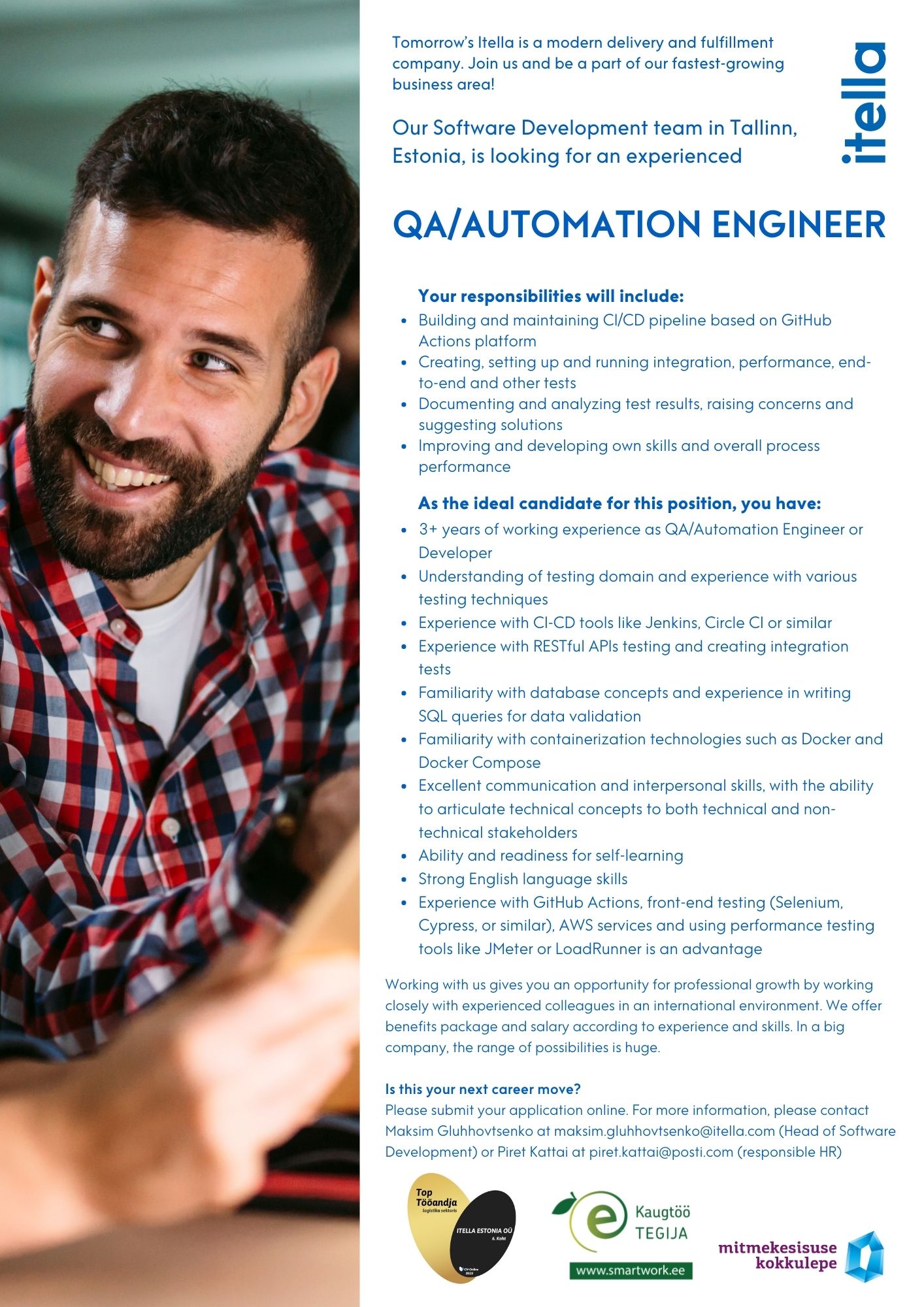 As the ideal candidate for this position, you have:
• 3+ years of working experience as QA/Automation Engineer or Developer
• Understanding of testing domain and experience with various testing techniques
• Experience with CI-CD tools like Jenkins, Circle CI or similar
• Experience with RESTful APIs testing and creating integration tests
• Familiarity with database concepts and experience in writing SQL queries for data validation
• Familiarity with containerization technologies such as Docker and Docker Compose
• Excellent communication and interpersonal skills, with the ability to articulate technical concepts to both technical and non-technical stakeholders
• Ability and readiness for self-learning
• Strong English language skills
• Experience with GitHub Actions, front-end testing (Selenium, Cypress, or similar), AWS services and using performance testing tools like JMeter or LoadRunner is an advantage
Your responsibilities will include:
• Building and maintaining CI/CD pipeline based on GitHub Actions platform
• Creating, setting up and running integration, performance, end-to-end and other tests
• Documenting and analyzing test results, raising concerns and suggesting solutions
• Improving and developing own skills and overall process performance
What we offer:
Working with us gives you an opportunity for professional growth by working closely with experienced colleagues in an international environment. We offer benefits package and salary according to experience and skills. In a big company, the range of possibilities is huge.
Selle ametikoha keskmise palga info leiad aadressilt palgad.ee.
Asukoht
Tallinn, Harjumaa,

Eesti


Endla 16
Kontaktisik
Piret Kattai
58534640
Itella Estonia on Eesti armastatuim logistika bränd ja tunnustatud tööandja logistika sektoris.
Itella Estonia pakub erinevaid logistikalahendusi, pakiautomaatide teenuseid ja Posti Grupi IT arendust. Lisaks kuulub Itella Estonia alla Posti teenuskeskus, mis toetab finants -, hanke -, müügi - ja klienditoe protsesse. Otsime alati inimesi, kes saaksid meie meeskondadesse tuua uusi vaatenurki ja elukogemusi. Kui otsid kohta, kus väärtustatakse Sinu uudishimu, kirge ja õppimissoovi, kui otsid kolleege, kes on suured mõtlejad, kes sooviksid meeskonnana vastu võtta uusi väljakutseid, siis oled meie tulevane meeskonna liige.

Sarnased töökuulutused:
Test Automation Engineer - from Estonia

QA Automation Engineer

Technical Writer