1060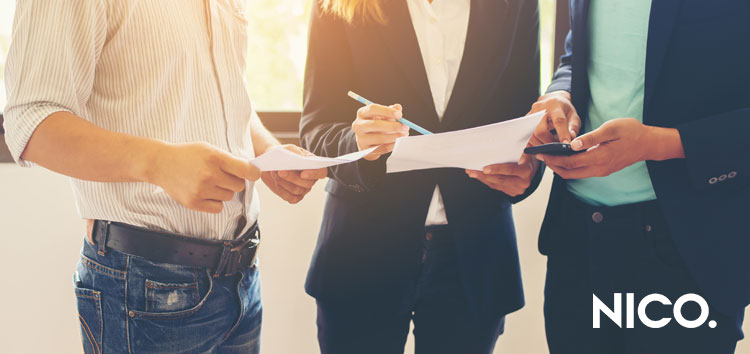 We are looking for a talented .NET FULL STACK DEVELOPER to join remotely an accomplished international team at FUJITSU Estonia.


If you wish to be part of a high-functioning, ambitious team and work with software projects that have a great impact on the everyday life of people around you, let us know!
You will:
Design, develop and maintain an e-service system with all its functionalities to meet customer-specific needs
Implement new features
Work in an agile development team
Review and compile documentation

This job might be right for you if you:
have a minimum of 5+ years of previous experience with .Net (Core) and Angular
know scrum methodology and have experience working in an agile organization
have experience with large-scale projects
are proactive, ready to learn, and work independently
have a great command of English
you are an EU citizen living in Estonia or willing to relocate to Estonia / have an Estonian residence permit
What we can offer you:
Full-remote work from the comfort of your home
Being a part of an agile development team
An organizational culture full of inspiration and self-development
Support on your skills development, LinkedIn Learning access, a possibility to join
Pluralsight and/or Cloud Academy
Flexible working arrangements
Stability together with challenges
7 extra days of vacation after 2 years in the company
Stebby (gym allowance)
Home office furnishing reimbursement
Benefit package
Does this sound interesting? Feel free to apply here or contact Nico's Star Agent Irina Ranneva via phone +372 53895755 or email irina.raneva@nico.fi
Fujitsu Estonia is one of the leading suppliers of IT services in Estonia and a part of the international Fujitsu IT group originally from Japan. Operating in Estonia since 1991.


Fujitsu offers high-caliber full IT services to the Estonian and foreign markets, including developing, maintaining, and repairing systems. In addition, they are also responsible for the management of the purchase and supply chain for many major Nordic corporations' IT products and the financial management of IT services. The selection of technology products ranges from basic laptops to data management centers.
You can find average salaries for this postition at palgad.ee.
Location
Tallinn, Harjumaa,

Estonia


Sepise 7, 11415 Tallinn, Estonia
Remote work opportunity
Contact person
Irina Ranneva
+37253895755
Nice-business Consulting Oy Eesti filiaal (Nico) on IT värbamise ja professionaalsete teenuste ettevõte. Otsime pidevalt oma klientide huvitavatesse IT projektidesse erinevaid spetsialiste. Pakume tasuvat töömudelit kogenud IT -spetsialistidele. Nico kuulub Fujitsu kontserni. Lisateavet leiate aadressilt https://nico.fi/et
Similar job ads:
Front End Developer

.NET C# Developer

IT Specialist