832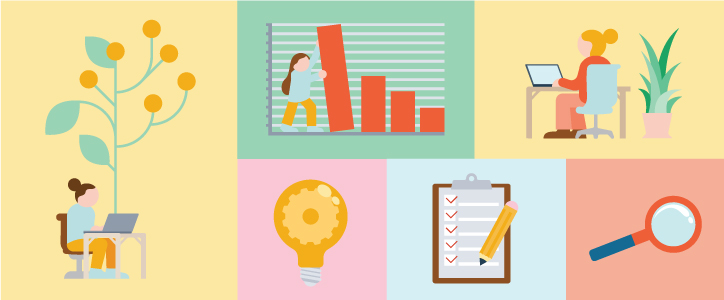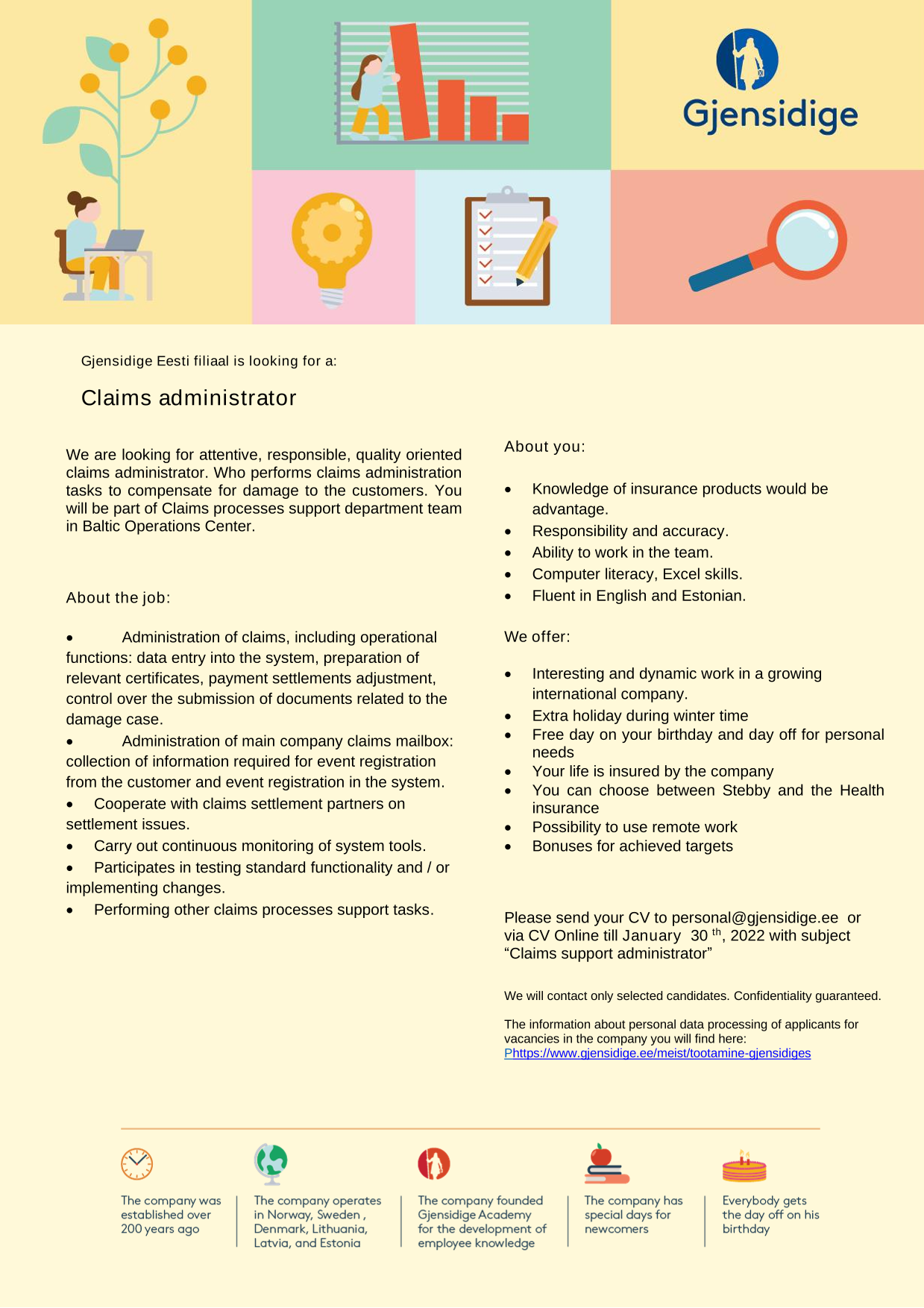 Ootused kandidaadile
• Knowledge of insurance products would be advantage.
• Responsibility and accuracy.
• Ability to work in the team.
• Computer literacy, Excel skills.
• Fluent in English and Estonian.

Tööülesannete kirjeldus
We are looking for attentive, responsible, quality oriented claims administrator. Who performs claims administration tasks to compensate for damage to the customers. You will be part of Claims processes support department team in Baltic Operations Center.

About the job:

• Administration of claims, including operational functions: data entry into the system, preparation of relevant certificates, payment settlements adjustment, control over the submission of documents related to the damage case.
• Administration of main company claims mailbox: collection of information required for event registration from the customer and event registration in the system.
• Cooperate with claims settlement partners on settlement issues.
• Carry out continuous monitoring of system tools.
• Participates in testing standard functionality and / or implementing changes.
• Performing other claims processes support tasks.

Omalt poolt pakume
• Interesting and dynamic work in a growing international company.
• Extra holiday during winter time
• Free day on your birthday and day off for personal needs
• Your life is insured by the company
• You can choose between Stebby and the Health insurance
• Possibility to use remote work
• Bonuses for achieved targets

Please send your CV to personal@gjensidige.ee or via CV Online till January 30 th, 2022 with subject "Claims administrator"

We will contact only selected candidates. Confidentiality guaranteed.

The information about personal data processing of applicants for vacancies in the company you will find here:
Phttps://www.gjensidige.ee/meist/tootamine-gjensidiges


Similar job ads:
Organization & Process Coordinator

ENGLISH SPEAKING LOAN ADMINISTRATOR

Majatehaste müügijuht (Puumarket)